11 tags
"A person's character doesn't come out of nowhere. It is built up over the course..."
– Archbishop William E. Lori 
24 tags
"I thought I loved you, then the lights came on."
– M.Makahanaloa
7 tags
"You see, we are called to greatness, each and every one of us. We are called to..."
– Emily Stimpson, Catholic Vote
8 tags
Watch
My friend Margaret recently spoke of this pilgrimage at an event the Seattle Archdiocese hosts for young adults called Wine & Wisdom yesterday. Her story was so inspiring. I thought I'd share. 
14 tags
How do I even begin to write how I feel? Among so many other things of different kinds of fears and several different flavors of disgust — Who have I become? How do I let this go? How might I be released from the feelings boiling inside my head, worries floating like dust from my dehydrated heart. My thoughts have and will haunt me. How do I run away from a thought? How do I kill a thought,...
"We become what we love and who we love shapes what we become. If we love things,..."
– Saint Claire of Assisi  
"The more we get what we now call 'ourselves' out of the way and let Him take us..."
– C.S. Lewis, Mere Christianity (via robmlee)
"My heart wants roots My mind wants wings. I cannot bear Their bickerings."
– E.Y. Harburg 
13 tags
Existing < Living
7 tags
"I can't afford to be too busy to heal. I will do something today that..."
– —Malia Makahanaloa We must use what we learn or we will lose it. 
"And out of that hopeless attempt has come nearly all that we call human..."
– C.S. Lewis 
"Courage is not simply one of the virtues, but the form of every virtue at the..."
– C.S. Lewis 
Wonderwall
1 Corinthians 13
If I have a faith that can move mountains, but do not have love, I am nothing. If I give all I possess to the poor and give over my body to hardship that I may boast, but do not have love, I gain nothing. Love is patient, love is kind. It does not envy, it does not boast, it is not proud. It does not dishonor others, it is not self-seeking, it is not easily angered, it keeps no record of...
4 tags
"And just like that, he said, 'Now you see me, now you don't.'"
– —The Great Illusionist
13 tags
Feed a soul, fill a heart. 
7 tags
"My flesh and my heart may fail, but God is the strength of my heart ..."
– Psalm 73:26
"To say the very thing you mean, the whole of it, nothing more or less or other..."
– C.S. Lewis  No other author can spark my fire and love for God the way CS can. It is the feeling of falling in love all over again. 
"The doors I close, stay closed."
"The best people possess a feeling for beauty, the courage to take risks, the..."
– Ernest Hemingway  
13 tags
Leaps and Bounds
I have found that the more thankful we become, the more every thing grows. Perspectives widen, depths deepen, resentments become forgiveness, rushing meets patience. I am confident that at the edge of your hopelessness, you will find the courage to take a leap of faith.  "Faith is the capacity to allow God to surprise us."    Archbishop Joseph Tobin, Indianapolis —Malia Makahanaloa
"In the sepulchre there by the sea."
– Annabel Lee, Edgar Allen Poe 
10 tags
"Do not conform to the pattern of this world, but be transformed by the renewing..."
– ROMANS 12:2
"This time last year I sat in the middle of my own battle. One side wanting to..."
– Malia Makahanaloa "But he said to me, "My grace is sufficient for you, for my power is made perfect in weakness." Therefore I will boast all the more gladly about my weaknesses, so that Christ's power may rest on me".  2 Corinthians 12:9
16 tags
"The desire for God is written in the human heart, because man is created by God..."
– The Catechism of the Catholic Church, Section1:"I Believe" — "We Believe" (26 - 184) 
1 tag
"The more we believe that God hurts only to heal, the less we can believe that..."
– C.S. Lewis
6 tags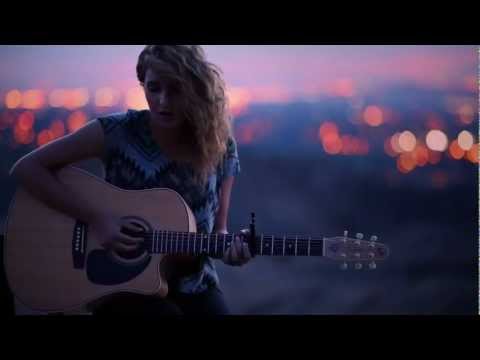 10 tags
"Today is a new day. Hiding from your history only shackles you to it. We can't..."
– ― Steve Maraboli ;Life, the Truth, and Being Free